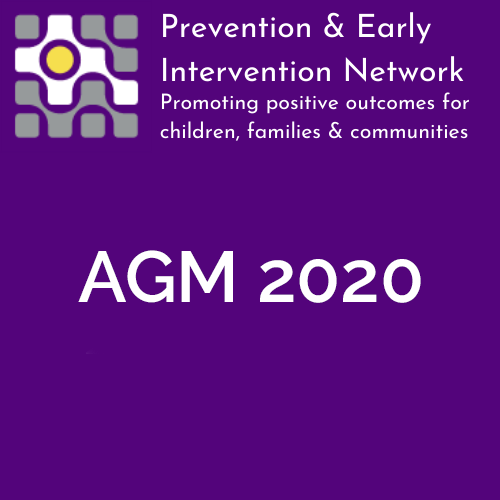 PEIN is hosting it's AGM on Wednesday 18th November at 11am, virtually via zoom.
The AGM is open only to members.
To join PEIN and attend our 2020 AGM, please click here.
Our AGM will be chaired by the PEIN Chairperson Marian Quinn. As per our members handbook, one third of the Executive Committee members will step down from position at this AGM. I have issued Executive Committee nomination forms to all members. There may be a maximum of 12 members on the PEIN Executive Committee.
Minister for Children, Equality, Disability, Integration and Youth Roderic O'Gorman, TD will be attending the morning and speaking on the topic of Prevention and Early Intervention. Both members and non-members can register to attend the Minister's address. The Minister's address will begin at approximately 11:45am. Contact me on [email protected] if you would like to attend.
Please contact me if you have any questions in relation to the above information,
All the best,
Lyndsey
---
Lyndsey Anderson
Coordinator, Prevention and Early Intervention Network
Working Days: Monday, Tuesday and Wednesday
Ph: 087 762 6831
www.pein.ie